Boulder Residential Locksmith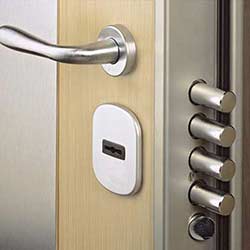 Do you want a residential locksmith that is both fully licensed and affordable? All it takes is one call to Y & T Locksmith and we'll send you one of our fully certified and background cleared professionals.
You might need your locks rekeyed or want lockout assistance after-hours. The reason doesn't matter; all that does is that you have access to expertly done, affordably priced lock and key assistance that is hands down the best in town. Call our Boulder locksmiths and get some free price quotes. You'll be surprised how gentle our Y & T Locksmith rates are and how expertly we handle your locksmith needs!
Call Us: (303) 578-1302
Working with Y & T Locksmith gets you fast access to:
Affordable residential locksmith rates
Free home security consultations
24/7 home lockout assistance
Free price quotes!
Mobile service right to your doorstep!
Licensed, bonded and insured technicians
24-hour emergency service
Call Now: (303) 578-1302
Only Y & T Locksmith offers all this! Call us and enjoy our expert services:
24/7 emergency service
Bump proof locks
Real estate evictions
Patio door locks
Locks for mailboxes
Home video surveillance
Residential keys
Gun safes
Free price quotes!
Full service alarms
Decorative locks
Mobile 24-hour residential locksmiths
High security locks
Break-in repairs
And many more!
Your Boulder residence can enjoy the best in locksmith security by simply calling Y & T Locksmith today!
Call Today: (303) 578-1302